To schedule an interview
with Dr. Xi, Founder, or
Kathryn Beaton, GM
contact:
Jessica Kopach, The JKO Agency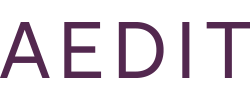 The brand's proprietary "de-ironizing inducer" blend features vitamin C and pearl powder to remove excess iron from the skin. All the while, peptides, sodium hyaluronate, squalane, and portulaca oleracea extract boost collagen...

i-On brand of skin care products, which will comprise de-ironizing inducer (DII) technology. The platform reportedly safely neutralizes excess excreted iron in skin to prevent the causes of aging...